This dough is the hands down favorite sourdough bread recipe in my house. It's so soft, flavorful, widely adaptable, and just plain delicious. I use it for practically everything, with a few minor adjustments as needed.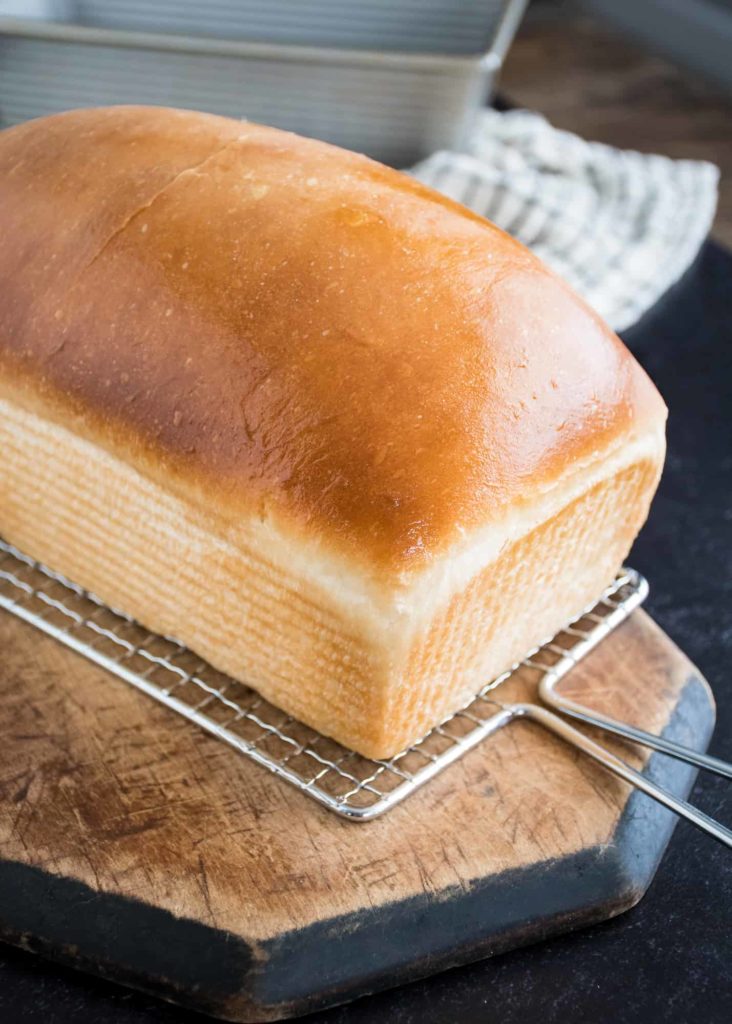 Flour substitutions, yeast, and proofing time...
This recipe can be made with bread flour, all-purpose flour, or a combination of whole wheat and either bread flour or all-purpose flour. For a whole wheat version of this loaf, I recommend using half whole wheat flour and half bread flour or all-purpose flour. I tend to find that whole wheat flour requires a bit more proofing time because it is rather heavy compared to many other flours.
Most of the time I like to make this recipe with a small amount of added instant yeast to cut down on proofing time. The added yeast is completely optional if your sourdough starter is ripe. I like to use a little bit of yeast to shorten the process when my family is always too excited to wait 18 hours for a slow starter-only rise. If you do not use the added yeast, you'll have a much slower rise and a more pronounced sourdough flavor, which is worth the wait for sure. My daughters prefer the less sour method however, so that's what I typically make.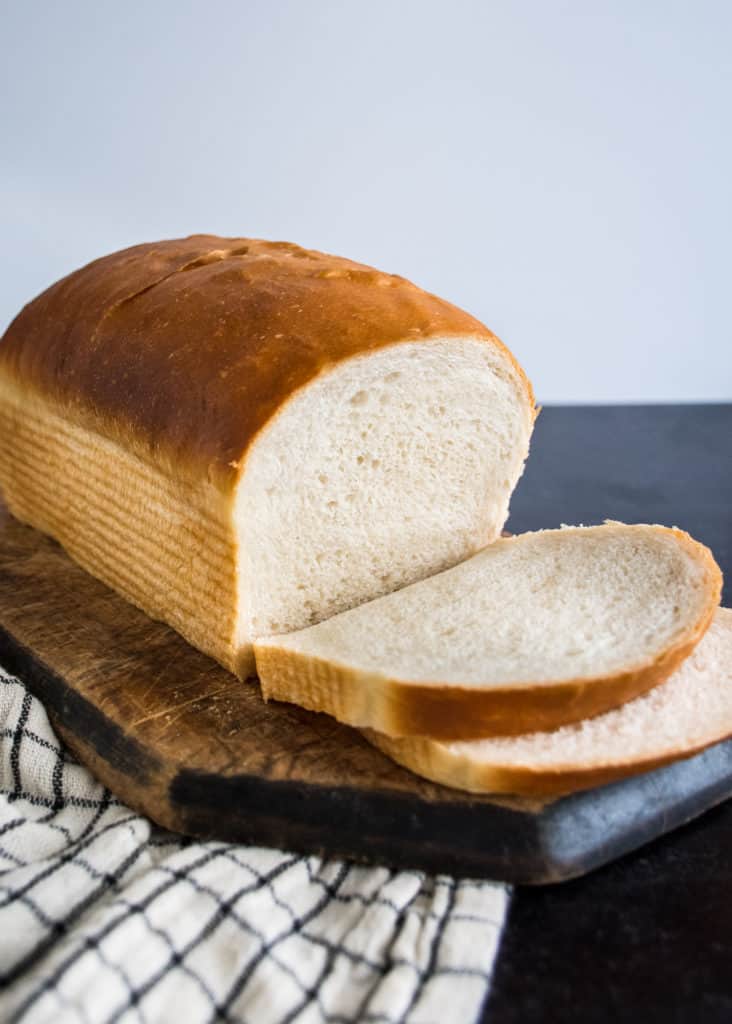 It's worth noting that because it is an enriched dough (meaning it contains milk, butter, and some sugar), it can take longer rise due to the inclusion of the fats and sugars as opposed to the proofing time of a lean dough (meaning it contains only flour, water, yeast, and salt).
Print
Soft Sourdough Sandwich Bread
Super soft and full of flavor, this loaf bread is perfect for sandwiches or spread with butter. The milk and butter in the dough help give it the soft, rich texture. 
Ingredients
1 scant cup (225 grams) warm milk (1 cup minus 2 tablespoons)
3 tablespoons (36 grams) granulated sugar
1 teaspoon instant yeast (optional if starter is ripe)
½ cup (150 grams) sourdough starter, ripe or discard
3 cups plus 2 tablespoons (400 grams) bread flour, additional ¼ cup needed (425 grams total) if substituting all-purpose flour
1 teaspoon sea salt
2 tablespoons butter, very soft and cut into pieces
1 tablespoon melted butter, for brushing baked loaf
Instructions
In the bowl of a stand mixer fitted with the dough hook, combine the warm milk and the sugar until dissolved.
Add yeast and sourdough starter, stirring to combine.
Add flour and sea salt. Mix on medium-low speed until dough comes together.
With mixer on low speed, add butter pieces one at a time until combined.
Increase speed to medium and let the mixer knead the dough for 5 minutes.
Transfer to a large oiled bowl. Cover with oiled plastic wrap and let rise until nearly doubled, about 2 hours if using the optional added yeast. (If using only starter, this proofing time takes 12-18 hours, which yields a beautiful dough with a more pronounced sour flavor.)
Turn proofed dough out onto a clean counter top and stretch it several times to develop the gluten. Roll it tightly into a loaf, pinching the seams together. Transfer to an oiled loaf pan and cover with oiled plastic wrap to rise again, about 1 hour or until dough is about 1-inch above the rim of the pan (this step will take a few hours if not using the additonal yeast).
Preheat oven to 350°F.
Bake at 350° for 35 minutes until golden and internal temperature reaches 190°-200°F on an instant-read thermometer.
Remove from oven and immediately brush top with melted butter. (Do not skip this step as it is key to a soft crust.)
Let cool in pan for 5 minutes before turning out onto a wire rack to cool completely before slicing.
Notes
For best results, measure ingredients by weight. 
Whole-wheat version: Use 200 grams whole wheat flour, and 200 grams of bread flour or all-purpose flour.
Keywords: soft sourdough bread, sourdough sandwich loaf
Thanks so much for visiting Kitchen Joy! I hope you found something here that inspires you to spend some time in your kitchen making things to share with those you love. Pleas subscribe to my email list to receive updates about new recipes as well as exclusive freebies and occasional discounts for my shop!